Digaboom is super excited to be one of 12 featured startups at the Mass Innovation Women Founders Night event (yes – Tracey Greene, designer extraordinaire is one of our co-founders). Also known as MIN79, the event will be held on October 14 at District Hall in Boston's Innovation District (which is really just a fancy way of saying the Seaport).
Unfortunately, being selected as a featured startup is only the first hurdle. To make it a better, more competitive event – and to generate a ton of traffic to the MassInno website (we're onto you MassInno team!) – there is a pre-event voting phase to select the 4 startups who actually get to present live at the event. And because there may be some important people in the audience – aka "potential angel investors" – who definitely need to hear our story, we need your help. And your vote.
So, like what are our skills?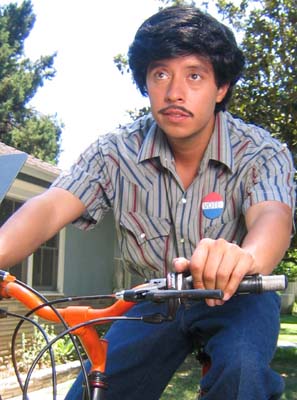 If you don't need any more convincing and you want to vote for Digaboom this very instant, click over to the MIN79 event page, navigate to VOTE HERE, scroll down to our entry and click Love It!. Simple as that.
But maybe you do need convincing and want to know why you should vote for us… Well, we have a sweet bike. And we're really good at hooking up with chicks. Plus we're the only guy at school who has a mustache.
OK – maybe we're taking this whole Napoleon Dynamite meme too far (after all, this is a Women Founders Event).
But here are some actual legitimate reasons to vote for Digaboom:
1. WE is better
Yes, that's our tagline (and yes, potentially grammatically incorrect depending on whether or not you think we're using WE as a pronoun or a noun) – but it's also what we're all about. Unlike most sharing economy models, Digaboom is about bringing together high performing virtual teams to work on interesting, challenging digital marketing projects – and not about matching individuals to menial tasks. If you're looking for a $5 logo or a quickie homepage, we're probably not the correct choice. But if you need affordable help to align your brand and online customer experience, or to develop and deploy a marketing technology stack that propels your digital strategy, you found the right place.
2. We're a community first
We firmly believe that if you want to facilitate the creation of high performing teams of independent digital talent, you need to give them reasons to use the platform beyond just the Marketplace. We'll be just as happy to have tons of profiles on the platform that only use it for the community and collaboration features, and never actually form a team or go after projects we attract.
3. We don't believe in the rate race to the bottom
In fact, we'll do everything we can to make sure that rates stay fair but competitive. And that starts with making the Marketplace selective and requiring an invitation and references from existing members. After all, if we want to match the best possible teams with the highest quality customer projects that we can attract, we also need to appeal to the best independent talent out there.
4. We like building cool sh*t for cool people
We're like a lot of the people we hope to attract to the Digaboom platform. We're a bunch of freelance professionals who love what we do and who have lots of client-side and agency experience – and who get off on building cool sh*t for cool people. And by cool people, we mean customers.
5. Digaboom is a great idea
We've been at this for a while now and we've seen a few somewhat similar business models – and we've been asked a lot, aren't you guys just like Elance or oDesk (No!)? For the reasons listed above, we're unique in the market and are bringing something new to the whole spectrum of digital marketing – and to all of the millions of independent professionals out there looking for something better.
Do you still need more convincing? Then watch this 
By the way, if you're interested in attending the event, it's free and you can RSVP here. Hope to see you in October on the 14th!