Last night I got to see one of my all time favorite bands live in concert. As a kid in middle and high school from 1980 to 1986, the musical diet in my town was heavy on Bruce Springsteen, Bob Seeger, Van Halen and Led Zeppelin. And while I still love those artists, these were the peak Martha Quinn, V66, and John Hughes movie years – even in pre-grunge flannel and Herman Survivor wearing suburban Rhode Island, 80's alternative music managed to seep through. It started with U2 and REM (hardly alternative when I think about it now) and moved on to slightly more adventurous choices like The Smiths, Depeche Mode, New Order, Echo & the Bunnymen, Prefab Sprout, and of course The Cure.  So in recognition of the amazing concert I saw last night, today's #TheFridayDozen is a Cure-ation tribute to the genius of Robert Smith and The Cure.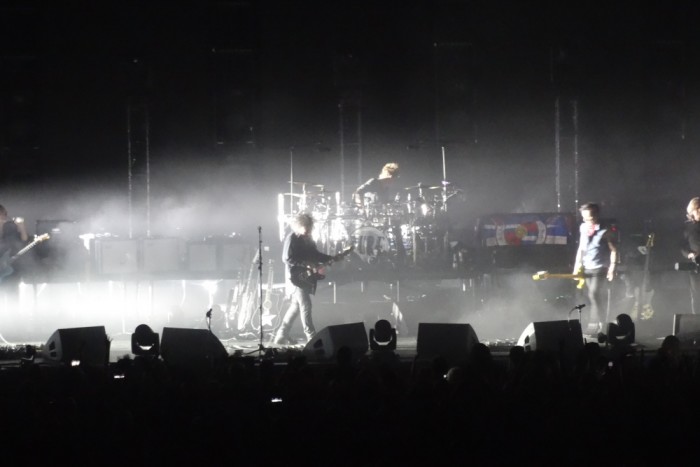 For well over two hours in Boston University's cozy Agganis Arena, The Cure (with a nearly 60 year-old Robert Smith) put on an amazing show of at least 25 songs and 4 encores. With my wife, another 80s alternative fan and our 14 year-old Cate, perhaps the world's biggest Cure fan (seriously, you should see her room), we listened to an amazingly masterful rendition of almost all of their fan favorites. Admittedly Robert Smith is not in the age defying shape of Bruce Springsteen, but with his own paunchy style, he put on one hell of a show. I've included some video below that I recorded at the concert.
The Cure – Lullaby from Digaboom on Vimeo.
The hardest thing about this playlist was narrowing it down to just 12 songs. I started with nearly 30 and left off a few fan and casual fan favorites like Why Can't I Be You and Boys Don't Cry (both of which I snuck in via video below), as well as The Lovecats (I am more a dog person anyway). But what's left is a collection that explores some of the band's more broody, trippy and pop tracks (of course In Between Days is included – it's easily one of the top ten 80's alternative rock songs). We close out the playlist with the title track from Disintegration, which is just about every Cure fan's favorite album – and disappointingly the song I most wanted to hear last night that was left off of the set list.
The Cure – Why Can't I Be You, Boys Don't Cry from Digaboom on Vimeo.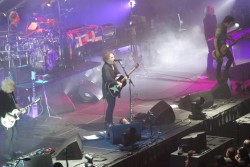 Cure fan or not, I hope you enjoy today's playlist. Would love to know what you would have liked to have seen included or excluded from your list of twelve.
Feel free to follow us on Spotify to see what we are listening to around the office.
Care to join the discussion and let us know what you think? Share your thoughts in the comments below:
——–
Images: Brian Bolton