With her base of operations in Sweden, Digaboom recently got some virtual time with Lola Akinmade Åkerström of Geotraveler Media Sweden, one of our beta team members, to learn more about her work and what inspires her.
How did you get to where you are now?
It was definitely a long journey. Professionally, I got both my undergraduate and graduate degrees in Information Systems with a minor in geography and a focus on Geographic Information Systems (GIS) and user interfaces. I would go on to spend the next 12 years working for an engineering consulting company, first as a GIS programmer and then as a GIS system architect working as a tech lead on many high-level projects.
Through it all, I had always had a deep-seated passion for travel and writing, and later on, photography.  I craved a lifestyle that would seamlessly combine those three loves.
In 2009, I resigned from the company and work which I did truly enjoy to pursue work I knew I would enjoy much more.
What types of projects do you specialize in?
Today, I run my own consulting company – Geotraveler Media Sweden –  which is an umbrella for all my creative outlets: freelance writing and photography, travel blogging, web design, editorial and copyediting services, social media consulting, working with various destination boards and travel brands on crafting fun campaigns with Nordic travel influencers and digital storytellers.
I am also represented by National Geographic Creative and have a couple personal photography projects I'm working on.
What are you really excited about right now?
I'm really excited about our collective of professional travel influencers, bloggers, and storytellers in the Nordics called NordicTB.
The traditional way of working with bloggers doesn't always get the results a client hopes for and isn't necessarily the best use of a blogger's time, expertise, and strength.
So getting the relationship at the marketing level where influencers are paid for their time and the unique content they produce (not for their opinions or just to travel) is what we're trying to help educate the industry here in the Nordics.
The future looks super bright, we've already got some campaigns launching, big partners, and are already beginning to shake the industry out of its status quo in the region.
Is there a project in your portfolio you are particularly proud of?
There are many projects I'm proud of depending on what hat I'm wearing on which day.
If I'm wearing my freelance writing hat, I'm particularly proud of being involved in this huge multimedia piece on Migration in Sweden. I also contributed as a photographer to it.
If I'm wearing my photographer hat, I was in South Africa on a photography assignment for National Geographic Channel and was featured in a vignette called "Through The Lens" which airs on Nat Geo channel across the globe.
If I'm wearing my blogger hat, I'm really proud of our NordicTB collective which I've mentioned above.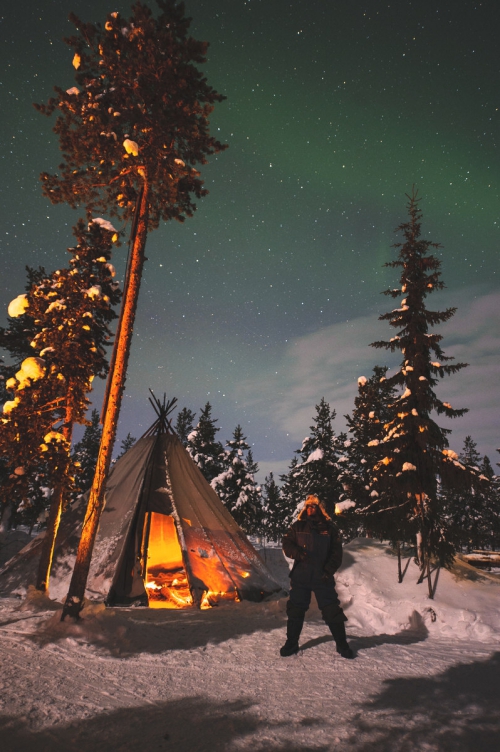 How did you learn about Digaboom?
I was referred to Digaboom through a mutual friend and colleague, C.C. Chapman, and I was curious right away because I love collaborating and working in teams. I'm the quintessential team player (always played team sports including rugby) and know when to give more or less to make sure the team balances out, is efficient, productive, and cohesive.
What are you hoping for from the platform?
I'm always on the lookout for challenging and exciting projects to be a part of. While I mostly wear my hat as a creative these days, I also have a wealth of technical experience and come from a technical background. I always joke that Tech Support can't tell me to "just reboot my computer" to fix problems. I'm already down at the registry level, command scripting level, or SQL scripting level in the database.
My core work strengths are problem solver, team player, quick study, versatile, and brainstormer of ideas. I'm really looking forward to finding projects through Digaboom that would leverage these strengths.
Follow Lola on Social Media