If you're a snarky digerati who's a multi-year veteran of HubSpot's Inbound conferences, knows The New Rules of Marketing and PR backwards and forwards, and creates Customer Journey maps for fun, maybe this post isn't for you. But if you're like a lot business professionals who keep hearing about marketing automation but aren't exactly sure what it is or if it's right for your business, then feel free to read on.
What is Marketing Automation?
Let's just start with the very basics. A marketing automation system is a software platform that allows marketing teams and organizations to:
more easily (and effectively) execute marketing campaigns across online channels like email, social media, and websites.

automate and personalize the repetitive tasks associated with campaign follow-up.
These automated tasks are normally in the form of a series of emails sent at staggered intervals, and the process of sending these automated emails and content is called nurturing. Think of it like you're taking care of a plant – a lead that you generate from a marketing campaign is the seed. The nurturing touchpoints are the acts of watering and fertilizing this seed until it grows and bears fruit. And the fruit that you're trying to cultivate is new and repeat customers.
Traditional and Inbound Marketing Automation

In the description above, we've referred to the series of automated emails sent at various intervals as nurturing. And while that's accurate, this more traditional marketing automation approach of sending time-based emails alone is really one dimensional. While it's good, it doesn't take into account additional learning about the interests, wants and needs of a prospect to make it more personalized. Maybe there is more to their story than their initial interaction with you revealed.

Taking this additional information into account and putting more of a context around your nurturing and the information or content you're delivering to individual prospects is what is known as inbound marketing automation. Perhaps a lead that you're nurturing has visited your website and accessed a particular customer case study, viewed several pages of one of your services offerings, clicked into content you shared on your Facebook account, or looked at your pricing page. Doesn't that possibly give you a better sense of what they might be interested in or how far along they are in their purchasing decision? Wouldn't it be great if that activity was tracked and influenced the content you delivered in the next nurturing interaction you had with that lead? Or if it was added to their contact record in your CRM system so your sales people had that information when they speak to them next on the phone?
With all of this information, your lead generation and follow-up is no longer a shot in the dark and becomes much more effective – and personalized. That's the ultimate goal of marketing automation.
Essential Elements of Marketing Automation
Most marketing automation platforms come out of the box with a core offering of standard features and functionality. While these capabilities on their own are certainly helpful, the real benefit is that they're all integrated with each other and help you orchestrate a unified approach to your lead generation and nurturing activities.
Let's briefly look at the most commonly offered capabilities: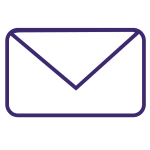 Email – whether it's a monthly newsletter, new customer announcement or nurturing and follow-up emails to your prospects, all marketing automation systems include an email solution and usually become your primary email platform and service provider. And because they're part of a marketing automation system, you know exactly who is opening and clicking your email (as well as bouncing or unsubscribing).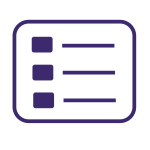 Forms – marketing automation systems normally allow you to create forms to embed in your website content, landing pages or blog content. Typically you create the form in the marketing automation system and then paste some corresponding code that displays that form where you want it to appear. More advanced systems let you create dynamic forms that recognize when a lead is a repeat visitor and serve up different form fields (questions) each time they complete your form, expanding the range of profile information you have on your contacts.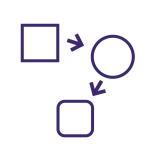 Automation / Workflow – automated workflows are core to any marketing automation system. What this allows you to do is set up a series of automated nurturing tasks that will initiate based on a prospect or lead interacting with you in a certain way. If a site visitor requests to attend a webinar you have scheduled, the nurturing tasks could include an immediate thank you email, followed by an offer of a free consultation a few days later, followed by webinar reminders the day of and day before the actual event.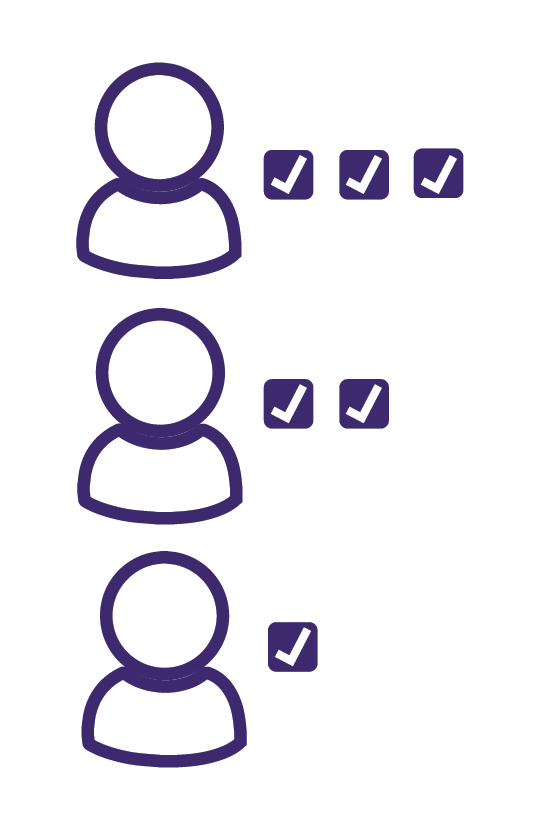 Lead Scoring – additionally, prospects and leads in your database can be given a lead score based on certain interactions they have with you. These could include actions like downloading a case study, requesting a demo or visiting your pricing page. Each interaction can be worth a different point amount based on how it relates to likelihood of purchase. When a prospect reaches a particular lead score threshold, initiate a new workflow of nurturing tasks and content delay commensurate to what reaching this threshold reveals about where they are in the sales funnel. A particularly high lead score – or certain combination of interactions like a demo request and multiple visits to the pricing page – could also alert the sales team to pick up the phone and call that lead directly – they're ready to buy!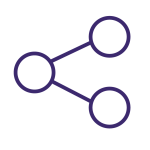 Social Media Integration – marketing automation platforms normally allow you to manage your company's social media accounts from one centralized location. Schedule posts and track the success of your Twitter, LinkedIn and Facebook activity – as well as other accounts you may use. You can also directly update the accounts of employees that are willing to give you access.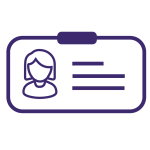 Visitor Identification – know who is visiting your website and exactly what content they are accessing. If that visitor is a prospect you are nurturing, their website interactions will be added to their contact record in the CRM. If they're anonymous, they can at least be identified at the Company level based on their IP address. Some systems then offer suggestions on appropriate contacts within that organization for your sales team to follow-up with.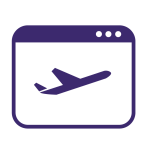 Landing Pages – if you've ever registered for a webinar or downloaded content off of a website, you've likely visited a landing page. These are dedicated pages designed and structured specifically for the purpose of converting a visitor to complete a desired action. Many marketing automation systems provide a platform that allows you to easily build landing pages with forms you've also built in the system and track all conversion and activity back to leads and prospects you're nurturing.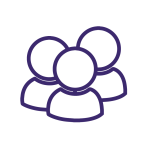 CRM – a CRM is a Customer Relationship Management platform. Most marketing automation systems have at least a basic level of CRM built-in, some are even more advanced and can potentially replace the system you may currently be using (like Salesforce.com or SugarCRM). The real benefit here is that all that activity you're tracking from website and social media interaction to content downloads and lead scores is recorded in one place and can provide your marketing and sales team with lots of intelligence.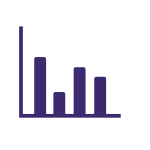 Analytics – Nearly all systems offer basic reporting and dashboards that show leads by source/campaign/month, email and landing page performance, etc. From a web analytics perspective, Google Analytics is great (and free). While it gives you a lot of intelligence around what content is being accessed, it doesn't tell you exactly who is accessing that content. By tagging repeat visitors and individually tracking interactions, marketing automation platforms are able to drill down to that next level.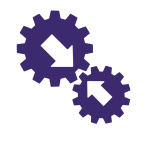 Platform and Integration – of course no marketing automation system offers everything you need right out of the box, or is a replacement for tools you are using even when they overlap. Therefore it's important that the system you choose also have "platform" capabilities and can easily integrate with third-party systems like Salesforce.com or API-like connector tool such as Zapier.
Popular Marketing Automation Solutions
This post is not meant to tell you which system is better or right for you – it's simply here to be a primer to marketing automation basics. And that includes some overview of the more popular solutions on the market. Choosing the one that is right for you depends on a lot of things including budget, how enterprise your needs are, the technical capabilities of your marketing team, as well as existing third-party tools you may use like your CRM or Content Management System (CMS).  The following six platforms are certainly a good place to start your search (grouped by target customer size and listed alphabetically):
Smaller to Mid-Size Business Platforms



Act-On: Serving a customer base that primarily consists of companies with fewer than fifty employees, Act-On serves this segment with a highly regarded, easy-to-use user interface. With a full-range of features and capabilities, Act-On's pricing is not the cheapest nor the most expensive, beginning at $600 per month for companies with 1,000 contacts and jumping as high as nearly $8,000 per month for 1 million contact databases. See more at www.act-on.com.

HubSpot: Launched in 2006 and having pretty much invented the concept of Inbound Marketing, HubSpot is a well-known player in the SMB marketing automation space. With an easy-to-use interface, HubSpot is all about helping customers shift from "outbound" lead generation tactics (cold calling, trade shows, etc.) to "inbound" tactics which revolve around the creation and distribution of useful content that helps companies get found by potential customers. They also run the annual Inbound conference each fall in Boston, an event now attended by over 12,000 marketers. Pricing starts quite low at $200 per month for 100 contacts but quickly jumps for more typically sized contact databases – $800 per month for 1,000 contacts and $2,400 per month for 10,000 contacts. See more at www.hubspot.com.

Pardot: Now owned by and optimized for integration with Salesforce.com, Pardot is probably a better option to consider if you are using, or plan to use, Salesforce as your CRM. Pricing is higher than other SMB solutions and begins at $1,000 per month for their Standard offering. Not necessarily know as super easy-to-use, Pardot is nonetheless a powerful platform that since it's Salesforce.com integration, has become more of a sales team focused platform than one that's truly optimized for marketing teams. Pardot was initially acquired by ExactTarget, a leading email marketing platform. ExactTarget was then acquired by Salesforce.com who has now integrated both products into their platform. See more at www.pardot.com.

SharpSpring: A newer entrant to the SMB marketing automation space, SharpSpring touts itself as a "second generation" solution, designed and developed specifically for the less technical marketing and business user. While SharpSpring is a lower-priced platform sold exclusively through their Agency partners, it's far from short on its feature set, especially those most useful and able to provide ROI to their core B2B customer base. Pricing is typically $400 to $500 per month for databases of up to 100,000 contacts. SharpSpring users can map their existing forms or replace with SharpSpring forms, as well as use their existing CRM or adopt SharpSpring's robust visual CRM capabilities. Additionally, SharpSpring integrates ZoomInfo's contact database directly within the platform and offers access right out of the box. See more at www.sharpspring.com.
Enterprise Business Platforms

Eloqua: Launched in 1999 and developed for large organization with millions of contacts and elaborate workflows and lead scoring rules, Eloqua is a mature and pricy offering. Now part of the Oracle Marketing Cloud product suite, this should come as no surprise. Pricing starts around $2,000 per month for their Basic product, $4,000 for Standard and is custom priced for Enterprise. Meant for sophisticated marketing teams, Eloqua's extremely flexible workflow creation features are not exactly drag-and-drop but do allow for any contingency. See more at www.oracle.com.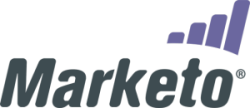 Marketo: For true Enterprise class, Marketo is more affordable than Eloqua with pricing that starts around $900 per month for their basic solution (called Spark), climbs to $1,800 for Standard and jumps to about $3,200 for Select, their top tier offering. Marketo also delivers more user licenses than Eloqua further lowering its net comparison cost. While meant for large scale  deployments, Marketo workflow creation features are considered user friendly and utilize drag-and-drop controls. See more at www.marketo.com.
What Now?
This overview was certainly not meant to be an exhaustive deep dive into every marketing automation feature, function and product available, but merely to acquaint you with the basics and hopefully answer a few questions you may have. If you're looking for help selecting, implementing or improving your use of a marketing automation platform, feel free to reach out at info@digaboom.com or by using this short form.