Ahhh. Clear blue skies. Long sun-drenched days. Sandy beaches. Sitting by the lake. Poison ivy and mosquito bites. Once again it's summer vacation season. Time to take at least two of those three or four weeks a year you get for paid time off. But wait. You're a Freelancer and PTO doesn't really exist. While you're actually able to take off as much time as you'd like – it's just that the P in PTO doesn't really apply. But even though Freelancers eat what they kill (sorry for the metaphor vegetarians), we still need a vacation. It's important to spend time with family and friends, recharge those batteries, and enjoy the fruits of all your hard work. But you've got deadlines, proposals, networking events – how the hell do you take that time off and not be a worried mess the whole time?
While not every Freelancer has mastered the art of vacation – some folks out there seem to have it down. It can be particularly hard for those who do a lot of one-on-one projects with customers. After all, these aren't the "company's" customers anymore – they're your customers. Handing them off to your co-workers and throwing up an out of office message in Outlook isn't much of an option when you're the sole proprietor. You have to plan in advance, give your customers lots of upfront notice, and perhaps most important, be beyond reproach (at least if if you want your customers to respect the fact that you're on vacation).
So, whether your idea of vacation includes exotic destinations, an RV trip to the Grand Canyon, a cottage on Cape Cod or a staycation full of fun daytrips, we thought we'd weigh in with some tips from some experienced Freelancers who seem to have this pretty well worked out. And yes, we'd love to hear your own tips – and if you have pics of your favorite vacation spot while working (or not working) , send them along. We'd love to add them to this post and/or Twitter.
CC Chapman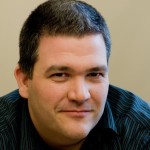 Taking time off is important. Tell active clients that you are doing so and then set an out of office message for anyone else who might email you while you are away. My rule when on vacation is I might READ messages, but I'm only RESPONDING if something is truly important and vital.
CC Chapman
cc-chapman.com
Jamie Wallace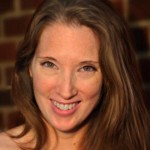 Vacation. I wouldn't give up my freelance lifestyle for anything, but the myth that for-hire writers like me "make their own schedules" (and therefore can vacation any time they like) isn't 100% accurate. I may have more flexibility than someone in a traditional day job, but my workload is very much dictated by client timelines. 
That said, it is possible to schedule time off (even full-fledged vacations) IF you coordinate and communicate ahead of time. I use Google Calendar to block out all my project tasks. This lets me see at a glance where I have pockets of down time and makes it drag-and-drop easy to shift things around so I can consolidate my downtime into days off. I'm also really consistent about blocking out days way ahead of time if I plan to go away. (This ensures I don't accidentally make work commitments for those days.) Once I've scheduled my time off, I make sure to let clients with active projects know when I'll be out of the office, and I notify my retainer clients so they can give me a heads up on any work that's in the pipeline.
Jamie Wallace
Suddenly Marketing
suddenlymarketing.com
Lisa Apolinski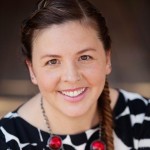 When I travel, whether on business or vacation, I try to first plan my workload so I have accomplished certain tasks ahead of time, or move timelines to coincide with when I return. I also work with my team to share workload and overlap for coverage. I give my clients plenty of notice on my travel dates, so anything urgent can be addressed (either in how they get a hold of me, or making them comfortable to work with my team to handle last minute requests).
If I do have to do work (sometimes timing doesn't always work in your favor), I will work a couple hours in the morning and/or in the evening to stay ahead. I have found that if you are disciplined in allocating time and only working during those times, you are managing your clients' expectations and your family's as well, and still having the bulk of the day for you.
Lisa Apolinski
3 Dog Write
3dogwrite.com
Nancy Ruzow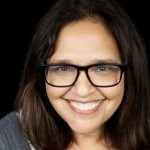 As sole proprietor of my design business, taking vacations has definitely evolved over the years. At this point, I am very clear with all of my clients when I take days off – I put them on the bottom of my email signature and then email my active database with advance notice. I've worked out coverage with other designers to do production on a job if something ran late and will not be complete before I go away. I also check in daily via email and sometimes schedule to bring certain clients work with me on vacation – I let them know that I will check in early morning and late at night. In the 31 years I've worked for myself, the only times that I did not work at all were 2 weeks after having my children, and this winter when I went to Cuba – where internet was not readily available.
Nancy Ruzow
Ruzow Graphics
ruzowgraphics.com
Tracey Greene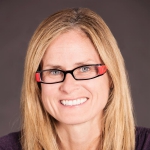 I stick to my vacation schedule but always bring my laptop and do some work in the morning or in the evening. And in case of a summer vacation – when it rains, I will work. Unfortunately, the longer the vacation lasts, the more likely it is that some work has to be done while you're on that vacation!
Tracey Greene
Digital Artisans
digitalartisans.com
Todd Felton
I fall on the work/life balance, which means I have no qualms about taking time to go watch my boys play soccer or meet someone for lunch. However, I do bring my laptop on "vacation" and try to work a little during down times. That just seems to work for me.
Todd Felton
RTF Consulting
rtfconsulting.co
——–
Header Image: Todd Felton