"Working with Digaboom on this project was super-easy. The team we partnered with was very efficient and responsive. They quickly grasped what we needed to do and provided the exact right team for our project. The solution on Shopify was exactly what we needed at this stage of our launch and will certainly prove to be something we can build on as we scale and grow the Backyard brand in the US. We'd definitely work with a Digaboom team again."
Eliana Reffue
VP, North American Distribution
Backyard Footwear
Background
Backyard Footwear is a classic and popular sneaker brand – in Europe. Virtually unknown in the United States, this Danish sport shoe that was originally designed and developed in the early 70s for the sport of badminton is now set to launch at select retailers nationwide. Manufactured to survive the rigors of the badminton court (no snickering from the red-blooded american reader) with a special reinforcing patch of suede that covers the inside toebox, the shoe offers tremendous durability and an eye-catching look. And with a cool and trendy retro style, the unique sport shoe is certain to catch on in the United States with college kids and hipster twenty-somethings.
Distribution Challenge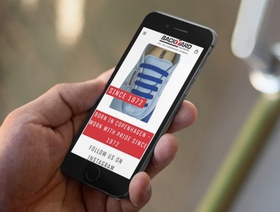 Launching a new sport shoe into a market dominated by huge brands with massive marketing, promotional, and celebrity athlete endorsement budgets – along with a stranglehold on the biggest retailers – means gorilla and social media marketing strategies, leveraging niche retailers in fashion forward markets and of course, selling direct to the consumer online.
To meet the online store objectives of their go to market strategy, the US-based team at Backyard Footwear needed an ecommerce site. Timing required that it be launched within 6-8 weeks and unfortunately, developed over the Christmas and New Year's holiday. And as a new brand launch that requires more promotion than technology, the budget to develop the actual site needed to be kept in check in order to fund various marketing and distribution programs.
Solution
To achieve this, Backyard Footwear turned to Digaboom to find a team that could work within their budget and time constraints, yet deliver an ecommerce experience that rivaled some of their more established niche brand competitors like Superga and Tretorn. Using the Shopify ecommerce platform and an experienced Shopify development team, the new Backyard Footwear site was built and launched in 6 weeks. The site features about 100 SKUs, is completely searchable, 100% responsive-design enabled, and allows for easy magnified viewing of product. The Shopify platform offers an easy interface to build out your catalog and manage product descriptions and imagery. Additionally, the site is integrated with Backyard's various social media accounts, including Instagram which is embedded directly within their home page. In a later phase, Backyard Footwear will be able to leverage functionality in Shopify that will allow them to sell product directly from within Facebook, Pinterest and Twitter.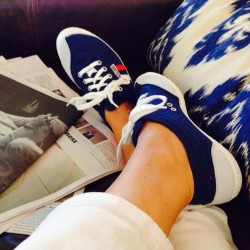 As an ecommerce platform, the Shopify solution offers easy-to-configure and PCI compliant payment gateway features right out of the box, along with order management capabilities that include customer tracking information and inventory management.
| | | |
| --- | --- | --- |
| Customer | | Backyard Footwear |
| Project | | Ecommerce Website |
| Services | | Template configuration and Development |
| URL | | www.backyard-usa.com |
| Technologies | | Shopify |